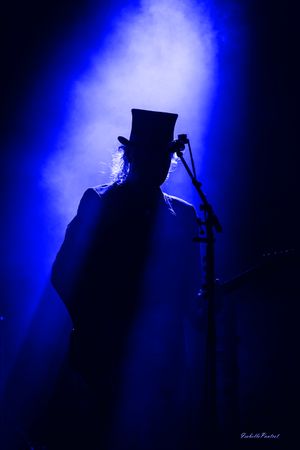 Welcome! (version française un peu plus bas)
Thanks a lot for dropping by. 
Feel free to soak up the sights and sounds. 
I have spent the last three years far away from everything. Here in the South of France on my little green island. Sometimes losing hope Sometimes finding some. 
Mostly staying out of touch …except with the natural world that surrounds me… 
that inspires me. 
I eventually got back in touch with the musical me. Finishing off songs I had already started and writing some new ones. I decided to call this little collection Love Your Life. 
I initially aimed the title song at me.Attempting to remind myself to take time to let 
go of the encroaching violence, the chaos and the news that attacks us all daily. 
Take time to just float on by and simply love my life while it lasts. 
Go "take a shower while the fires burn". 
Inspired by all this wild life around me, some of my seventies sonic roots mixed with an organic-acoustic flavour... 
Crashing through passions, loves and pains and some egotistical rantings, singing my humble desires to defend freedoms, dreaming of human unity and the swift demise of obscurantism and it's causes. 
I am far from being any kind of virtuoso. I just mix and match notes and textures as I go along, 
trying hard to convert imagination to reality. 
And now, taking the step of sharing it with the outside world… with YOU! 
Here's hoping it will bring you some pleasure 
Take care 
s 
a 
m 
__________________________________________ 
BIENVENUE !
Merci beaucoup de passer par ici. 
Imprégnez vous des images et les sons comme bon vous semble ! 
J'ai passé les trois dernières années loin de tout. Ici dans le Sud de la France sur ma petite île de verdure. 
Parfois à perdre de l'espoir. Parfois à en retrouver. 
Le plupart du temps à rester hors de porté à part avec le monde naturel qui m'entoure… qui m'inspire. 
J'ai enfin retrouvé contact avec mon "moi" musical. 
J'ai terminé des chansons que j'avais en cours et j'en ai écrite des nouvelles. 
J'ai décidé d'appeler cette petite collection "Love Your Life" (Aime Ta Vie) 
Je me suis visé moi-même avec cette chanson-là. 
Je tente de me rappeler de prendre le temps, 
de me retirer un peu la violence qui nous entoure, 
le chaos et les informations qui nous attaquent quotidiennement. 
Prendre le temps de juste flotter par dessus et aimer ma vie tant qu'elle dure. 
"Prendre une douche pendant que les feux brulent". 
Inspiré par tout cette nature qui m'entoure, un peu de mes racines sonores des seventies 
avec une arôme plutôt organique et acoustique qui entrent en collision avec des passions, des amours et des peines et quelques élucubrations (euh moi aussi je viens d'apprendre ce mot !) égo-centrées… , je chante mes désires de défendre des libertés, je rêve d'unité humaine et la disparition rapide des obscurantismes et de leurs causes. 
Je suis loin d'être un virtuose en quoi que ce soit.Je ne fais que mélanger et réunir des notes et des textures au fur et à mesure, essayant de convertir mon imagination en réalité 
(eh oui, évidemment : rien d'original là-dedans… c'est ce qu'ils font tous !) 
et puis à présent, faire le pas de le partager avec le monde extérieur … 
avec VOUS ! 
En espérant vous apporter un peu de plaisir. 
s 
a 
m